worship - 9:30 AM

At OFBC, you'll find a worship gathering where our pastors teach and encourage us weekly through scripture, prayer, singing, and inspiring messages that challenge us to know Jesus and His Word. We come together as a family (kids included) for a single service on Sunday mornings.
Corporate Worship Sunday Mornings (Live Streaming and In-Person) | 9:30 am
bible study groups - 10:45 AM

At OFBC, we encourage and challenge each believer to grow in Christ-like discipleship. Sunday morning small groups are an opportunity to gather in Biblical community, encourage one another, and study scripture together in a smaller setting (8-12) for the purpose of sharing the Gospel with others. All of our Sunday morning small group classes are studying through The Gospel Project. We can't think of anything more important or transformative than God's Word.
Serve on sundays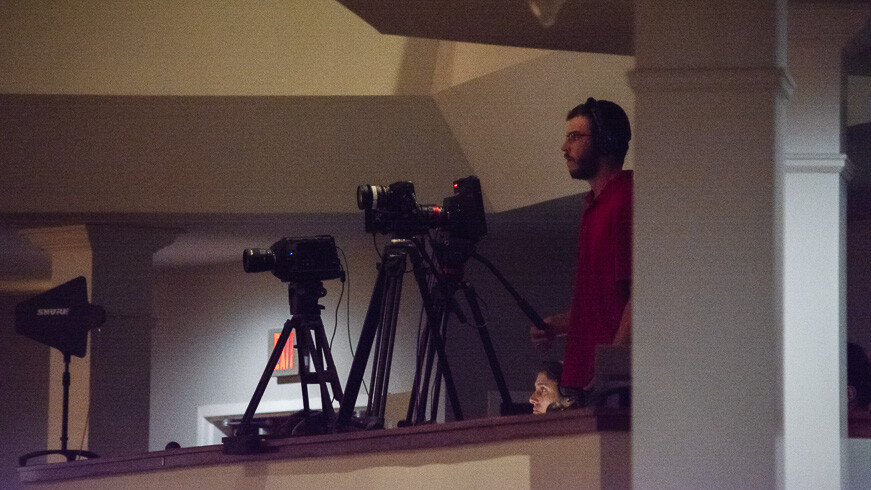 If you are an OFBC covenant member and interested in serving, we always have great need for hospitality, A/V, music and many other opportunities to use your gifting. If you are interested in serving, please email . For more serving opportunities, browse our Serve page and serve with us!
New Members Class
We welcome anyone to come and call OFBC home for as long as they like, but if you'd like to take another step in your discipleship pathway, learn more about our beliefs, connect with other newcomers, covenant with us in membership, or serve in leadership, our New Members class is a great place to start. The class is a one-time, 3-hour session that includes lunch and childcare upon reservation. New Members Class takes place once a quarter. Contact Pastor Charles McCallum for more info.
campus maps
So many buildings and people on Sunday morning! Have a look at our maps to familiarize yourself with our campus.
prayer
If you are in the need of prayer, we want to come alongside you during your time of need. Please let us know how we can pray by filling out a Prayer Request Form online or you may fill out the Prayer Card located in the back of the pews in our main worship center.
If you would like to have someone pray with you, please indicate that on the request form. You may also come forward for prayer during one of our corporate worship services, ask for prayer in one of our small groups on campus, or stop by the office during the week to see a pastor.