Multi-Generation Choir Practice
Every Wednesday, from 09/08/2021 to 12/22/2021, 6:30 PM - 8:00 PM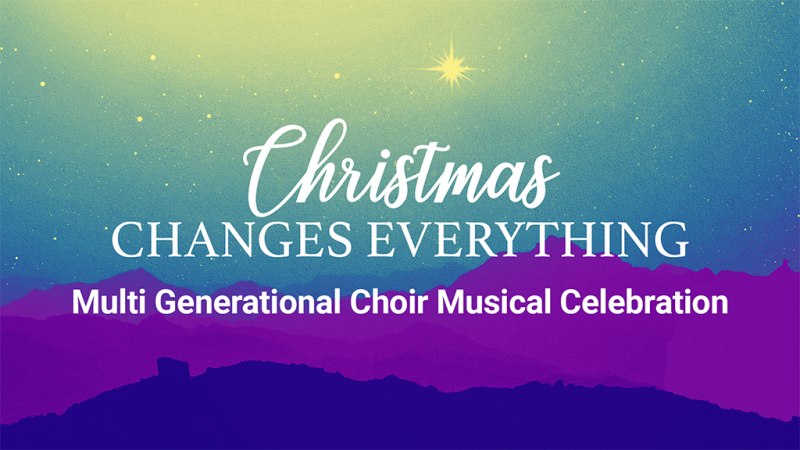 Choir is starting back on Wednesday, September 1 @ 6:30 pm in the Worship Center Choir Room. We will be preparing for our Christmas Musical Celebration - Christmas Changes Everything.
This year is going to feel a bit different, though, because we are going to make the choir multi generational. What does that mean? It means we want the family together. We are not going to have a separate children's choir, and student choir, and adult choir; we are coming together as one. This will reflect Sunday mornings where families sit and worship together. Choir should be no different.
We will meet on Wednesdays at 6:30pm (adults, students, & children). The children will meet in a separate space (TBD) to make things more conducive to them while the students and adults meet in the choir room. We will we preparing the same music, putting it all together for a performance in December.
Who: Kids K-5, student, adults