VBS - Vacation Bible School
Monday, June 28, 2021, 9:00 AM - Friday, July 02, 2021, 11:15 AM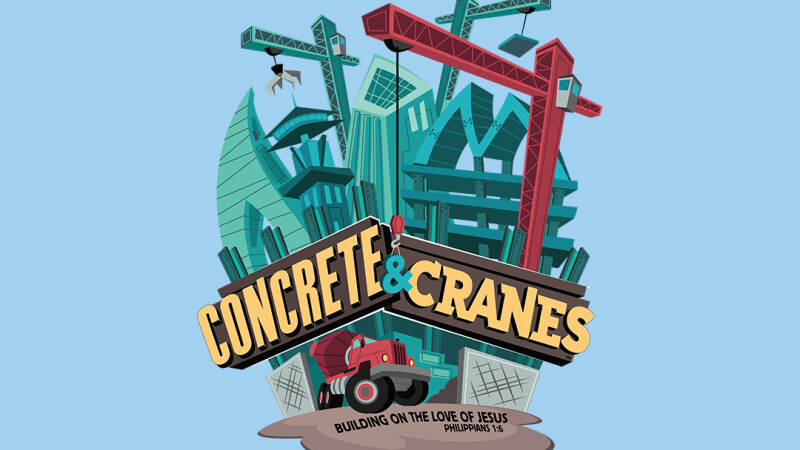 VBS Registration is limited to church attenders and members this year as we are scaling back and doing VBS in a whole new way with more personal and intentional activites. If you are currently attending VBS, the registration information will be in our weekly newsetter or you may contact if you are not receiving this newsletter.
VBS registrations will require a $5 donation to secure a spot in our registration this year. Each $5 donation will be used towards local outdoor VBS events to take place later in July specifically targeted to select neighborhoods in our community.
Concrete & Cranes
This year our theme for VBS will be Concrete & Cranes. Our kids will be learning to trust God and to build their life on the foundation of Jesus' love. Through the week they'll learn about 5 different foundations:
Foundation of Love
Foundation of Forgiveness
Foundation of Worth
Foundation of Promise
Foundation for Life
VBS is open to all kids Rising K-5 through Rising 7th Grade. Get ready to dig into God's Word in this foundational week! A mini version of VBS is offered to the preschoolers of our volunteers during that week. Register kids or sign up to volunteer using the link below!
Please be sure to list all class placement request (ie-being placed with a friend from school) on the registration form. Special requests will become harder to accomodate closer to the week of VBS.