The Flesh: Satan's Ally (10/23/16)
Oct 20, 2016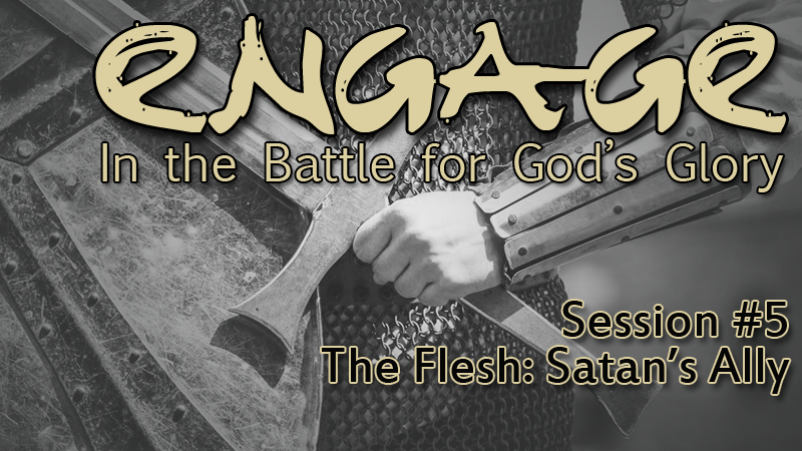 Summary
Satan hates everyone who professes faith in Jesus Christ. He will use anything that will keep you from a healthy relationship with Jesus. Ephesians 6 warns us that Satan will attack us but how does he do it? Pastor Eric will lead us through a twelve week study on spiritual warfare, how Satan attacks you individually and what we can do about it.
Detail
Satan keeps pushing lies at us every day. What
is more unfortunate is that we keep believing him. Why do we keep
fighting for something that has already been won at the cross of
Jesus? Pastor Eric will discuss this and more in Session 5 of
Engage.