Downloading your giving statement is quick and easy. In a couple clicks, you can have one downloaded to your computer to print.
Steps
Login to https://oldfortbaptist.elexiochms.com/. Your username is typically your email address or firstname.lastname. If you don't know your password you can click the reset password link or contact the church office to reset your account settings.
Once logged in you will navigate to the Giving tab.

Click on

Statement. Choose the relative time period or a custom date range that you need the statement for. Then click NEXT.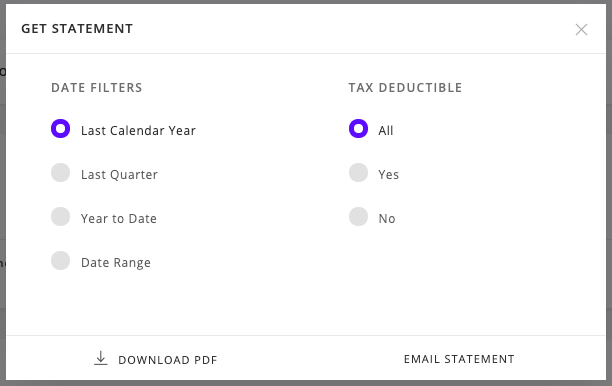 Lastly, click the button DOWNLOAD PDF to save the document to your computer.
If you have any issues with this process please contact the church office. We will be happy to assist you.
If you notice something that needs to be corrected on your statement, please contact Heidi Benjamin at 843-873-2283 ext. 103 or .