In 2010, the Lord led OFBC to partner with full-time IMB missionaries, Dan & Pam Johnson, in Tanzania, Africa. With a specific strategy in mind, OFBC sent several teams each year out into the bush of Africa to share the Gospel with those who have never heard the name of Jesus. Teamed with our missionaries and four Massai pastors, Mikaeli, Emanuel Saiteru, Emmanuel Laizer, and Moses. The outreach has literally seen thousands of people pray to receive Christ through using the story cloth.
One specific goal was to establish a church in Northern Tanzania where the Bible is taught and believers encouraged. With each trip to Tanzania, the Lord has used the teams to build His church. Today, a church is alive and well with a Massai pastor who loves the Lord and who is passionate about reaching lost souls in his community.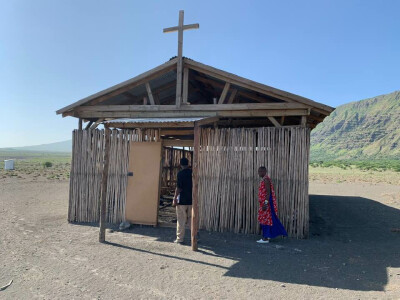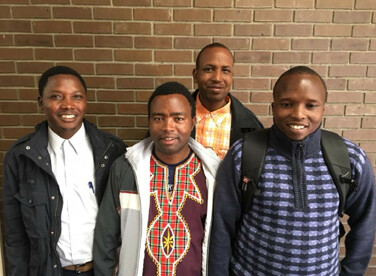 OFBC continues to send teams into the region focusing on discipleship and presenting the Gospel. The Johnsons have since retired and moved back to the U.S. while OFBC continues to steadily build relationships with our four Massai pastors. Trips are taken twice a year, January and July.