VBS - Vacation Bible School
Monday, June 14, 2021, 8:45 AM - Friday, June 18, 2021, 12:15 PM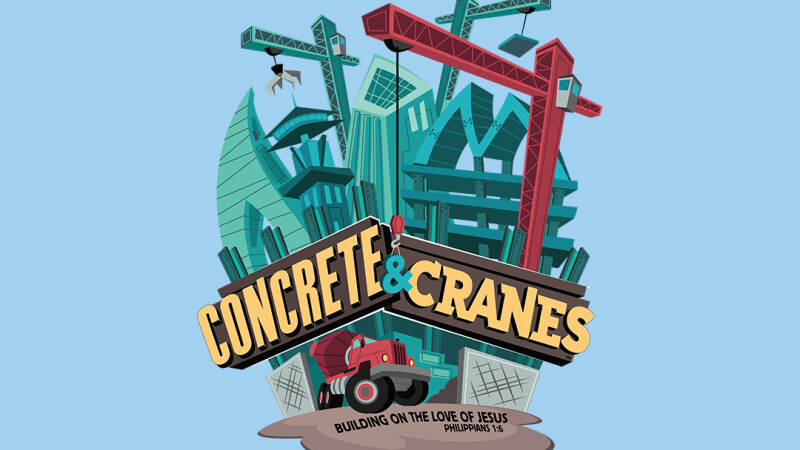 Concrete & Cranes
This year our theme for VBS will be Concrete & Cranes. Our kids will be learning to trust God and to build their life on the foundation of Jesus' love. Through the week they'll learn about 5 different foundations:
Foundation of Love
Foundation of Forgiveness
Foundation of Worth
Foundation of Promise
Foundation for Life
VBS is open to all kids Rising K-5 through Rising 9th Grade. Get ready to dig into God's Word in this foundational week! A mini version of VBS is offered to the preschoolers of our volunteers during that week. Register kids or sign up to volunteer using the link below!

There is not a cost for VBS, however we do collect a mission's offering during the week to benefit a not yet determined organization.
Snacks will be provided daily and a snack list will be posted prior to VBS week so that parents can view the list and plan accordingly.
Please be sure to list all class placement request (ie-being placed with a friend from school) on the registration form. Special requests will become harder to accomodate closer to the week of VBS.