Set Right What Was Left Undone (1/8/17)
Jan 06, 2017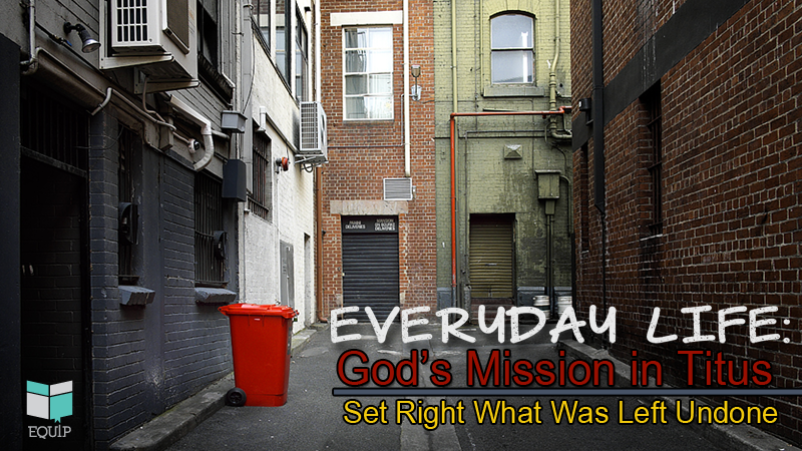 Summary
This 4-week study will help us wrestle with how to live out our lives as Christians and why it is important to live a life transformed by the Gospel and different from that of the world.
Detail
In today's study in Titus chapter 1, we learn
that Paul was writing to Titus about the people of Crete. Paul
describes them in detail and give Titus a clear warning about false
teaching.