He Appears, We Go (1/22/17)
Jan 24, 2017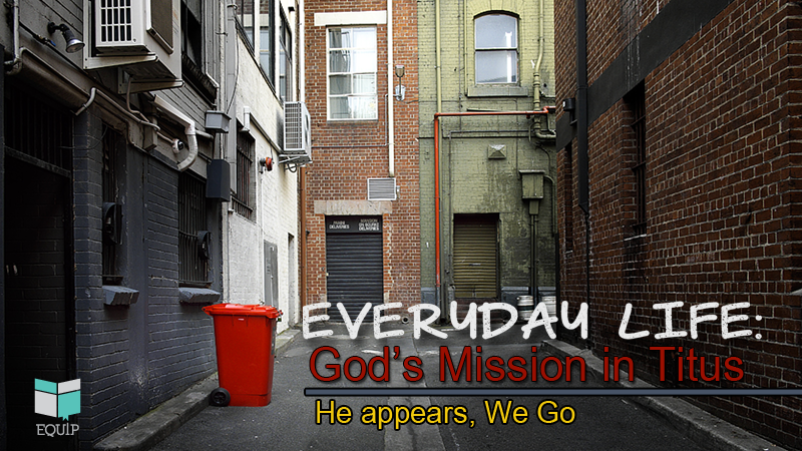 Summary
This 4-week study will help us wrestle with how to live out our lives as Christians and why it is important to live a life transformed by the Gospel and different from that of the world.
Detail
In Titus 2:11-15, we are instructed to live
sensibly, in a righteous and godly way in this present age. Pastor
Charles helps us understand just how to do that because the grace
of God has appeared with salvation for all people. From the
beginning of time, God appeared so we can eagerly go to do good
works.